In a mentoring session, we bring innovative attention to new possibilities of "how" you move, breathe, feel, make meaning, and express the depths of what lives in your being. The intention of a mentoring session is to foster the embodied flowering of your heart, body, mind, and soul.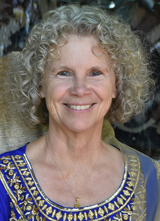 A mentoring session begins with a discussion to identify the areas of your life that need nurturing, coaching or spiritual mentorship. We dialogue together, becoming co-explorers of your particular issues, which can include: relationship, creativity, physical challenges, career, or life direction issues, amongst others.
Once we clarify your intention for the session, we enter a co-creative process of awareness and inquiry. We bring deep listening to "what is" which includes attending moment-to-moment sensations, emotions, needs, organic movements, breath, and dream images, to uncover what is ready to be known.
Together we open a potent field of acceptance to fully perceive "what is" AND to hold "what is" with the creative tension of what is possible. This process leads to profound changes as the medicine gift that you carry for our world—most often hidden in the wound—is revealed, tended, and developed.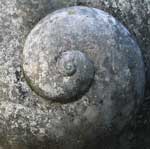 The styles of sessions vary and may include Continuum, breath and sound explorations, meditation, inquiry into perceptive orientations, dream work, Body of Relating Awareness Practice, skills of intimacy, emotional communication and dialogue. We access possibilities for healing, deepening this incarnation, and heightening creative expression in resonance with the Earth and all living beings.

In addition to personal work, Susan loves to teach teachers—she developed the first Continuum teacher training practicum in the 90s, and continues to mentor Continuum teachers as well as teachers and professionals in many other arenas.
Who: Anyone who would benefit from a mentor, guide or teacher in his or her life.
Contact: Susan is not taking new clients at the moment but if you would like a session later in the year, please email her at susanharper2012@gmail.com to be put on a wait list.
Cost:
$200 for a 60-minute session
$250 for a 75-minute session
$300 for a 90-minute session
Pay by check: Susan Harper 3751 Motor Avenue, Suite 34757, Los Angeles, CA 90034

Pay by PayPal or credit/debit card: Use the button below.

Please do not purchase a session before first contacting and scheduling one with Susan.



Cancellation Policy
If you cancel or reschedule any consultation, you must do so at least one business day in advance of your appointment time. Without 24 hour notice, you are responsible for the session fee.
Mentoring/Private sessions with Susan Harper are designed for personal exploration and enrichment. They are not a substitution for medical, psychiatric or psychological consultation or treatment, though they may enhance other modalities of healing. Please consult with your current providers or with Susan Harper regarding the appropriateness of the Mentoring/Private Sessions for you.