WELL OF ORIGIN
3-DAY MOVEMENT WORKSHOP
FEBRUARY 10-12, 2012 - CHAPEL HILL, NC
In the dark of winter this is a call to fall into the well of origin, to rest and sense into deep silence, listening into the mystery. What rises?

A palpable living presence reveals new currents and creative expression blossoming into the waking dream we call our life.
The old stories tell us that each person is born with a unique medicine offering which dwells in seed form, and waits to be watered by heartful attention, and called forth by genuine challenge until it flowers in our world.
WHAT WE WILL DO?
EXPLORE MOVEMENT IN THE LANGUAGE OF LIFE
with micromovements, wave motion, primordial breaths and sounds. In long movement dives, we slow down, and open our attention into spacious silence.
EXPLORE OUR PLANETARY BODY
We explore the intelligent dynamics of the elements—water, air, fire, earth, and space—in our bodies; deepening our inherent connection to the wild breathing planetary body. With open perception we develop a capacity for fluid connected embodiment.
EXPLORE A DYNAMIC RANGE
Treat yourself to a luxurious time of musing, moving, meditating, feeling and dancing in a self-regulated process that is organismically wise and revelatory.
CONTEXT FOR YOUR SOUL
May you hear your root voice and dance with an uniqueness that is yours to articulate and contribute. May this be a context for soul discovery, where your heartfelt longings, and genuine discoveries can be offered into our shared world.
SUSAN HARPER has been teaching and contributing to Continuum since 1975.
She is the developer of Em'oceans and Sensations Trainings and with Hubert Godard co-developed Portals of Perceptions. This work is also inspired by
Michael Meade, Reggie Ray, David Whyte, John O'Donohue and
Chris Price -Gestalt Awareness Practice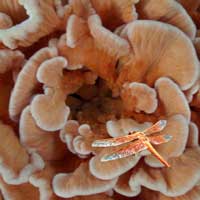 February 10-12, 2012
Susan Harper
Well of Origin Workshop
Chapel Hill, NC
PDF FLYER
Contact - Rebecca Lawson
Ph# 919 932-7548
Rlawsonh@aol.com