HEART OF GRIEF INTO BREATH
SUSAN HARPER AND ROBERT LITMAN
MARCH 1-5, 2012 - TUCSON, AZ
Unexpressed grief weights the heart and constrains the breath. Inside grief lies loss - of a beloved,
longing, shattered dreams; AND paradoxically passionate praise for what we have dearly loved, are missing and remembering with joy.
We create a communal container where we can feel and express what livesin our belly, and with the strength of heart that comes from speaking the truth. Through heart-borne expression, we resonate
more deeply with each other.
What Will We Do?

EXPLORE BREATH AND FEELING DYNAMICS – The freedom or inhibition of movement in our bodies and breath affect our emotional expression. Grief fully-felt and expressed frees energy an
life-sustaining breath. We will invite ease and flexibility in the breath and body, which allows our emotional body to have an easier time expressing grief, appreciation, anger, and joy.
Explore Continuum Movement - We move and sound in the language of life—with micromovements,
primordial sounds and breaths, and wave motion.
TENDING THE FEELINGS OF THE HEART – We develop practices to be honest with what is in our hearts each day, listening to the unattended sorrows, tending gratitude, acknowledging regret, and celebrating joy.
SHARING GRIEF AND COMPASSION– Sharing our grief in communion opens shared experience and invites the healing energy of compassion. We invite the imagination of the heart to awaken and inspire how we live and love.Together we open a compassionate vision for living with heart and soul in a global community.

SUSAN HARPER has been teaching and contributing to Continuum since 1975.
She is the developer of Em'oceans and Sensations Trainings andwith Hubert Godard co-developed Portals of Perceptions. This work is also inspired by
Michael Meade, Reggie Ray, David Whyte, John O'Donohue and
Chris Price -Gestalt Awareness Practice
ROBERT LITMAN, Authorized Continuum Movement Teacher
Certified Practitioner of the Buteyko Institute Method of, Breathing Retraining
Advanced Practitioner of the Duggan/French Approach to Somatic Pattern Recognition.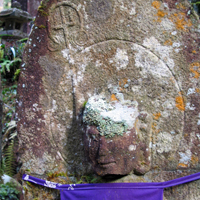 March 1-5, 2012
Susan Harper
Heart of Grief into Breath
Tucson, AZ
PDF FLYER

Contact - Robert Litman
520 326-9775
Robert@thebreathablebody.com