HEART OF BELONGING EVENTS 2012
Everything that happens has the potential to deepen you. Belonging is a powerful theme, directly related to the capacity for intimacy that is in every human being. Our understanding of longing and belonging needs to radically change as we grow in this strange journey we call life.

"I am belonging to the sound of the wind, sighing through my body and to beauty that lives in the natural world reminding me 'my nature is nature.' I am building a hearth of belonging in my heart where the searing fires of loss, and possibility meet, and where imagination awakens and healing happens."
Susan Harper
We explore the relational capacity of the heart. Through movement, feeling, and perceptual explorations we refine the compass of our genuine longing, and fundamental belonging.
WHAT WILL WE DO?

MOVEMENT EXPLORATIONS
Biomorphic movement and sound explorations stimulate the healing resources of the fluid dynamics, and facilitate a liquid articulation throughout the whole organism. The exercises are self-paced, and empowering. We explore the intelligent dynamics of the elements—water, air, fire, earth, and space—in our bodies; deepening our inherent connection to the wild breathing planetary body.
PERCEPTUAL EXERCISES
Susan offers perceptual practices to liberate habits of perception, and to awaken an embodied imagination. How we see, listen, and touch affects our physical structure, psychological profile, and capacity for intimacy.
BENEFITS
Fresh heart-based perceiving, and moving instantly affects how we relate, and our fundamental sense of belonging. These practices open vital new ways of perceiving, creative imagination, and a deep capacity for presence, resonance, and love.

SUSAN HARPER has been teaching and contributing to Continuum since 1975.
She is the developer of Em'oceans and Sensations Trainings and with Hubert Godard co-developed Portals of Perceptions. This work is also inspired by
Michael Meade, Reggie Ray, David Whyte, John O'Donohue and
Chris Price -Gestalt Awareness Practice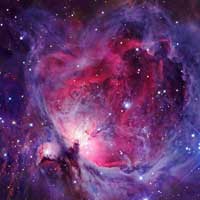 June 2-4, 2012
Susan Harper
Heart of Belonging
Chapel Hill, NC
PDF FLYER
Contact - Rebecca Lawson
919 932-7548
Rlawsonh@aol.com
October 26-28, 2012
Susan Harper
Heart of Belonging
Seattle, WA
PDF FLYER
Contact - Doris Mosler
Dhmosler@aol.com (best)
206 782-0120