BODY OF DREAMING INTENSIVE
SUSAN HARPER with KEVIN FRANK
JULY 3-10, 2012 - WHITE OAK POND, HOLDERNESS, NH
BODY OF DREAMING - We listen to our night dreams, to our bodies, to the dreaming of the earth expressed in nature, and to the nightmares, and dreams of our shared world. We explore the ways we are each dreaming, and being dreamed by the world in the dream we call our waking life.
VILLAGE DREAMING - In community explorations we work with a dream that needs a community to open its riches, and find ourselves revealed—transported, into a deeper awakening of who we are.
DREAMS AS MESSENGERS Dreams show us what is calling for attention, what wants healing, or shows us a new bud bursting to be free. They are creative gifts from the field of imagination.
MOVING DREAMS We bring dreams to life by moving their qualities, feelings and characters. When images come alive inside the wisdom of our bodies, an understanding is birthed that affects the original dream, the body, and the dreamer.
This training includes demos of dream tracking, solo, partner and group explorations. We learn the art of dialogue as we enter, and speak from different perspectives. Our intensive includes a couple of days of silence in a 'Dreaming Vision Quest' in the studio, and in nature with the wild dreaming of White Oak Pond.
DREAM EXPLORATION - Using a somatic approach we track our dreams or life experiences for those who don't remember dreams. We enter the details, tend to the nuances of image, and sensation, and arrive at an insight, an existential message whose meaning has the power to reshape our life.
WHY EXPLORE DREAMS - Dreamwork inquiry fosters a community that supports the natural creativity, and intelligence that springs forth in the absence of a fixed image of who and what we are. We explore dreams to loosen the grip of identity; freeing us to embrace our fluid nature, which is creatively responsive to its context.
Consciousness rests on a foundation of orientation, at a biological level. Kevin invites us to notice presence through orientation--to weight, space, directionality, hands and feet, bony landmarks--which allows us to more fully meet the potency of image, and to discern actuality as distinct from image.

SUSAN HARPER has been teaching and contributing to Continuum since 1975.
She is the developer of Em'oceans and Sensations Trainings and with Hubert Godard co-developed Portals of Perceptions. This work is also inspired by
Michael Meade, Reggie Ray, David Whyte, John O'Donohue and
Chris Price -Gestalt Awareness Practice
KEVIN FRANK is an Advanced Certified Rolfer® and Movement Practitioner.
His background includes a history of Zen meditation and meditative inquiry.
Kevin works in, and writes about the field of perceptual and coordinative approaches
to Structural Integration. He and Caryn McHose are the authors of How Life Moves.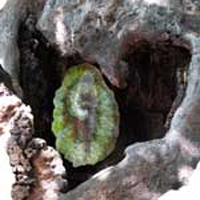 July 3-10, 2012
Susan Harper with Kevin Frank
Body of Dreaming Intensive
White Oak Pond, Holderness, NH
PDF FLYER
Contact - Kevin Frank
Resources in Movement
603 968-9585
kkfrank@earthlink.net